Become a WAPlus Brand Ambassador Today!
WAPlus is a company that specializes in WhatsApp CRM and marketing tools. We invite you to join our Brand Ambassador program and grow alongside WAPlus.
Let us collaborate to realize our vision of improving business through WhatsApp.
Contact Us
Unlock Exciting Rewards as You Climb the Ranks
---
The WAPlus Ambassador program offers seven levels of rewards and bonuses based on the number of customers you refer. See below for details on each level and the perks that come with them.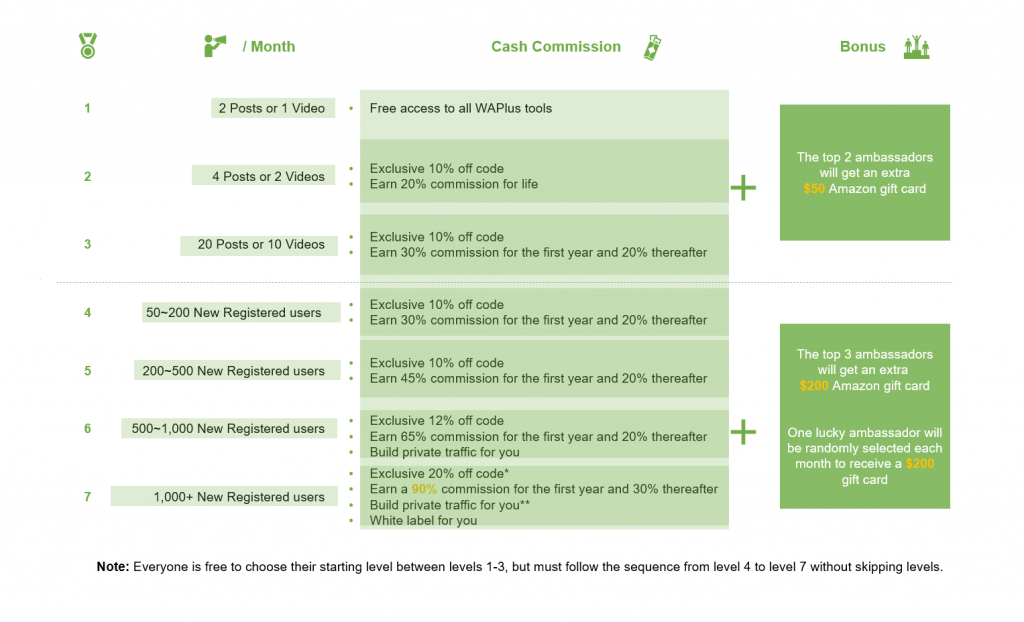 WAPlus Ambassador Program FAQ
Take the plunge and unlock uncapped potential with us.