Best Free WhatsApp CRM Tool
Best WhatsApp Marketing Tools
Maximize efficiency with our WhatsApp Marketing Tools. Streamline messaging, boost engagement, and reach a wider audience effortlessly. Utilize automation for scheduled messaging and personalized responses. Revolutionize your marketing strategy, saving time and achieving unparalleled efficiency. Transform how you connect with your audience and propel your business forward with the power of our tools.
Fully Customizable CRM Software
Easily manage new opportunities and sales funnels, track interaction with your customers, plan future activities and store your email communication in one single place.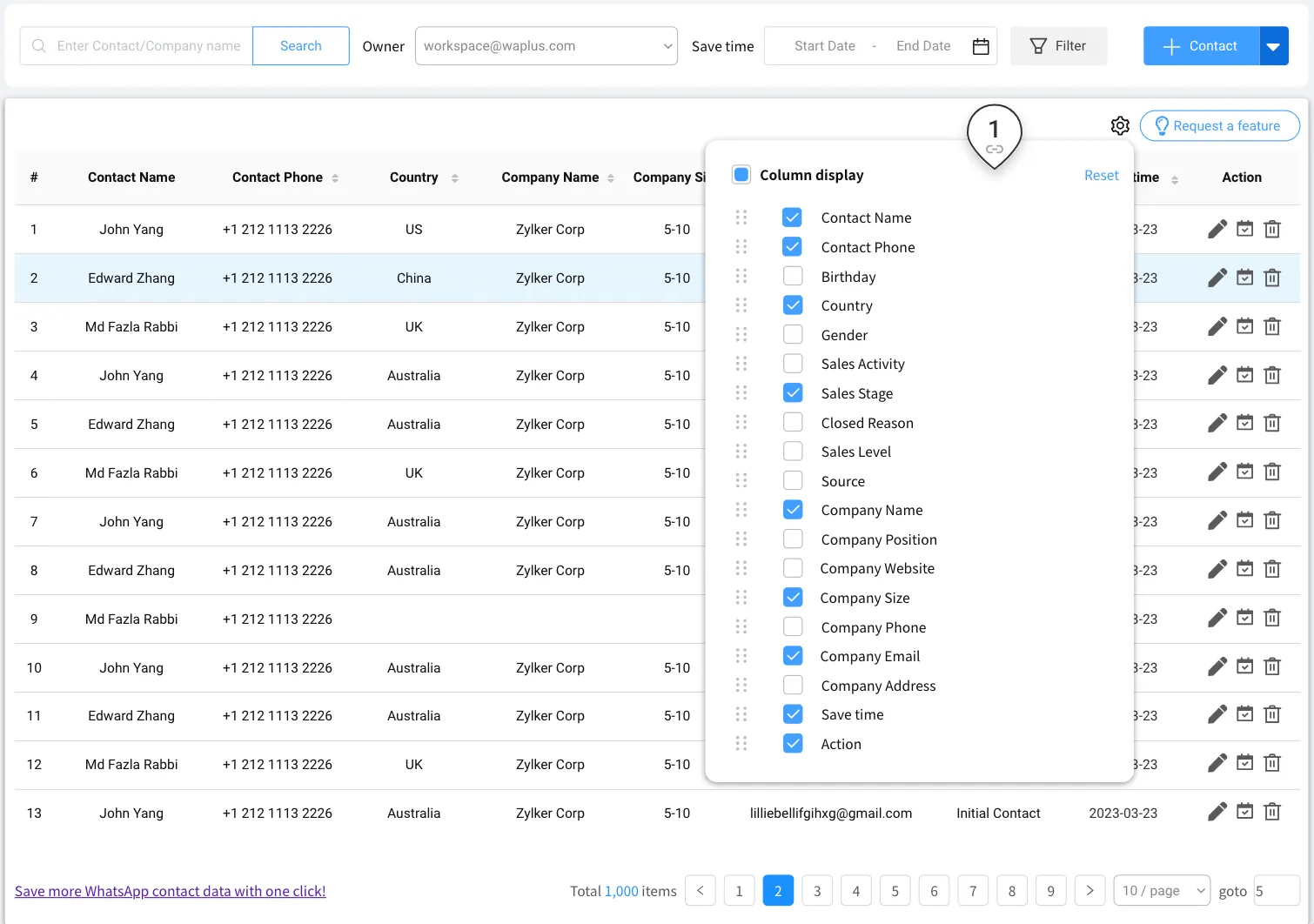 Organize Your Inbox
Achieve Inbox Zero with Close, Snooze, Archive chats and group chats into tabs. Use Unread, Awaiting Reply, and Mentions tabs, so you'll never miss a message.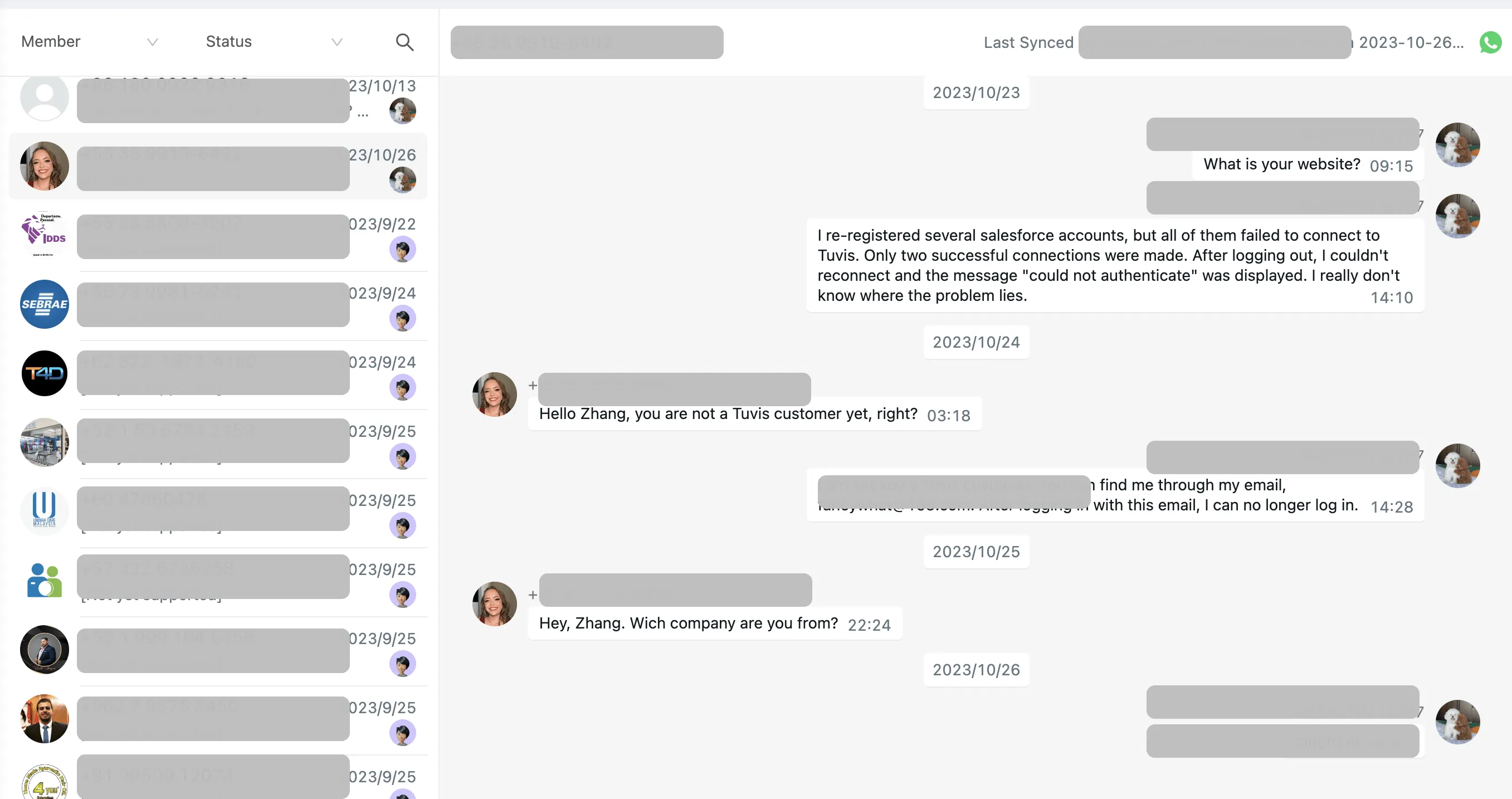 Sales Pipeline View
A sales pipeline visualizes your sales process, revealing where deals are in the funnel, identifying bottlenecks, and highlighting key revenue-contributing activities. Elevate your sales strategy by understanding the fundamental stages of a sales pipeline.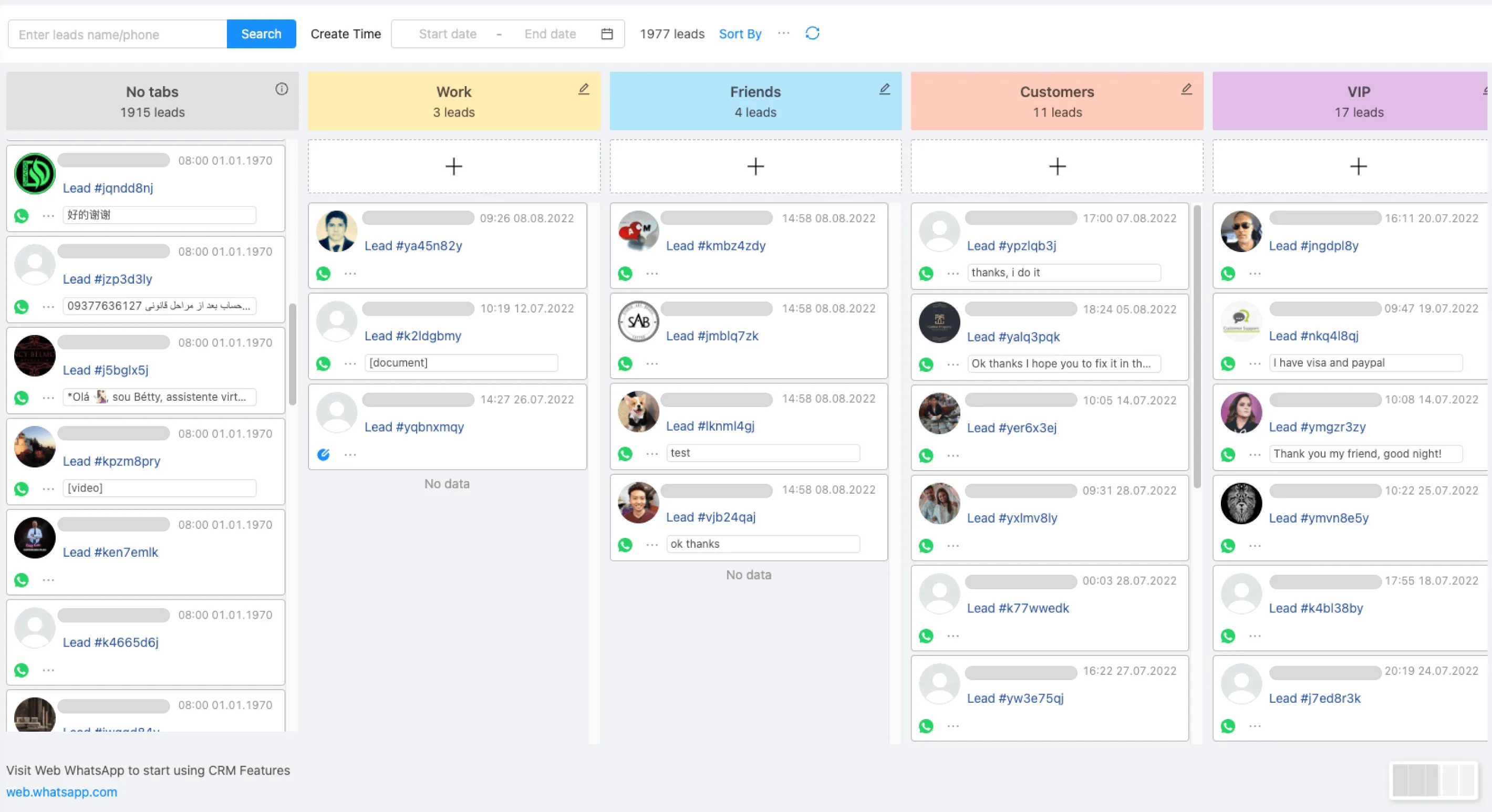 Enhance Sales Insight with WAPlus Reports
WAPlus's powerful reporting tool empowers you to make informed decisions. Explore the depths of your sales process and gain invaluable insights to drive success. Elevate your sales strategy with WAPlus!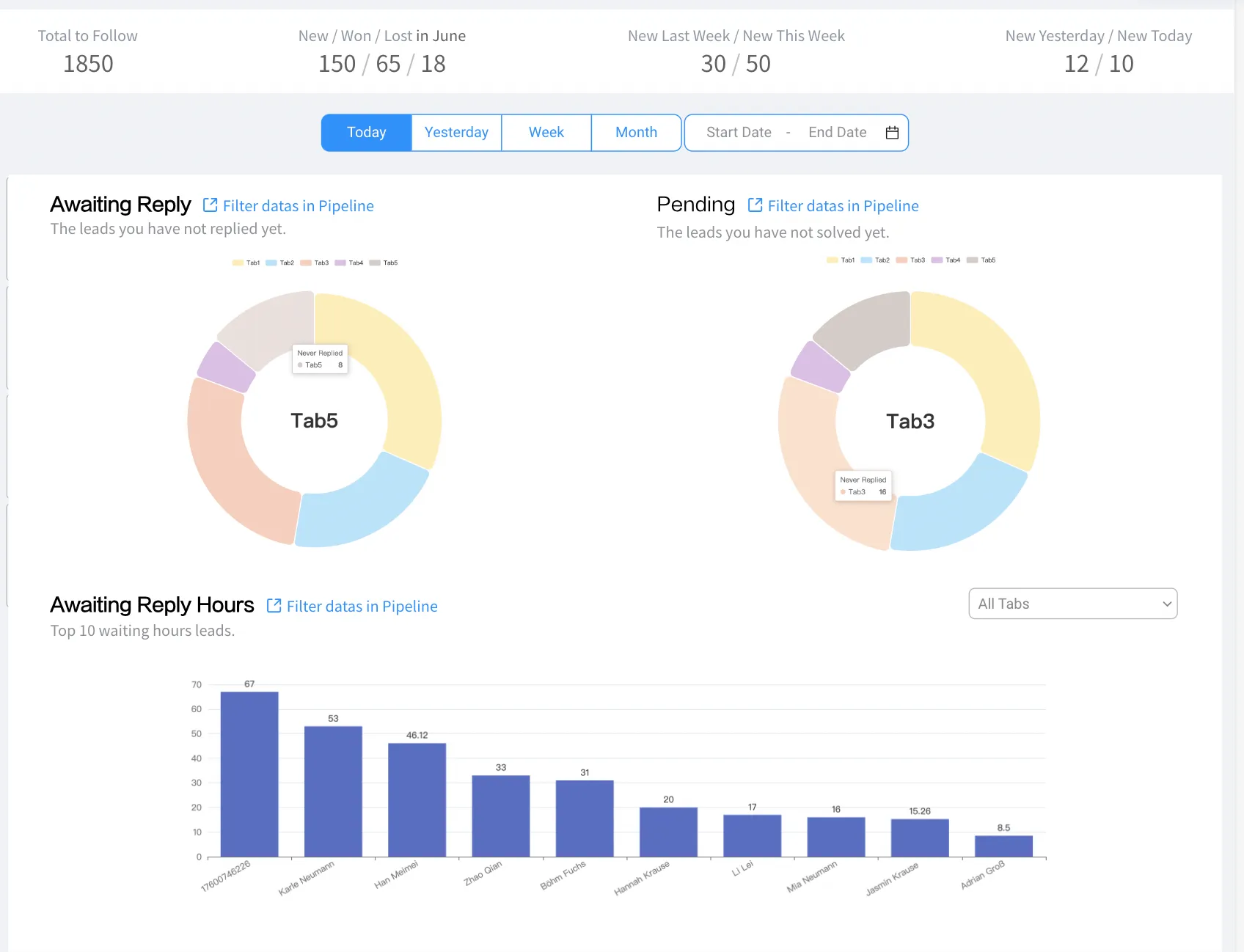 Team Management
Streamline teamwork with Team Permission Management. Team-owned resources create a unified workspace, balancing collaboration and security. Easily adjust permissions for heightened productivity, fostering a harmonious and streamlined workflow. Elevate your team's efficiency with simplified resource oversight and collaborative dynamics.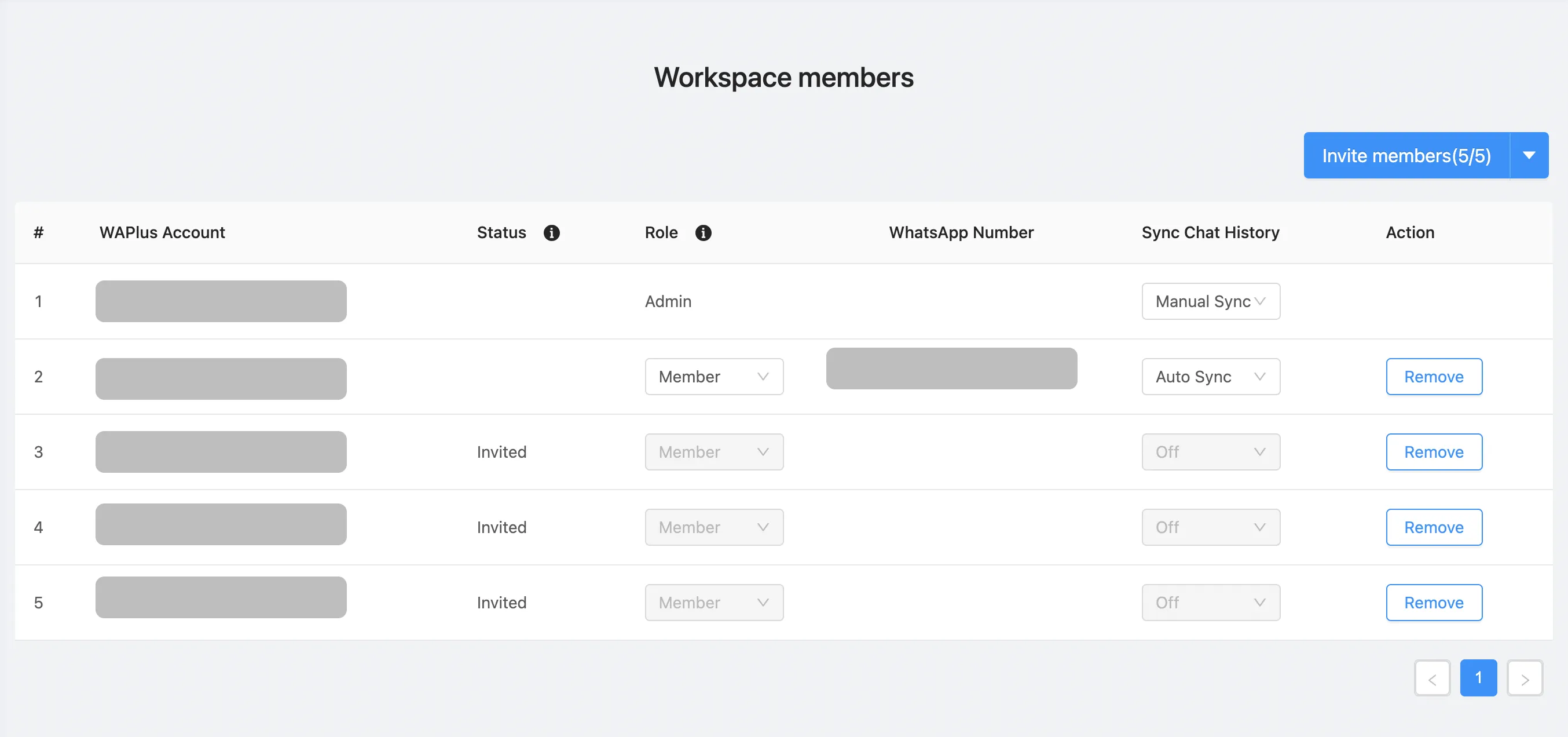 Trusted by over 25 000+ companies