Free WA Auto Sender for Bulk Message
Use wa sender extension to connect with your customers on WhatsApp and grow your business now!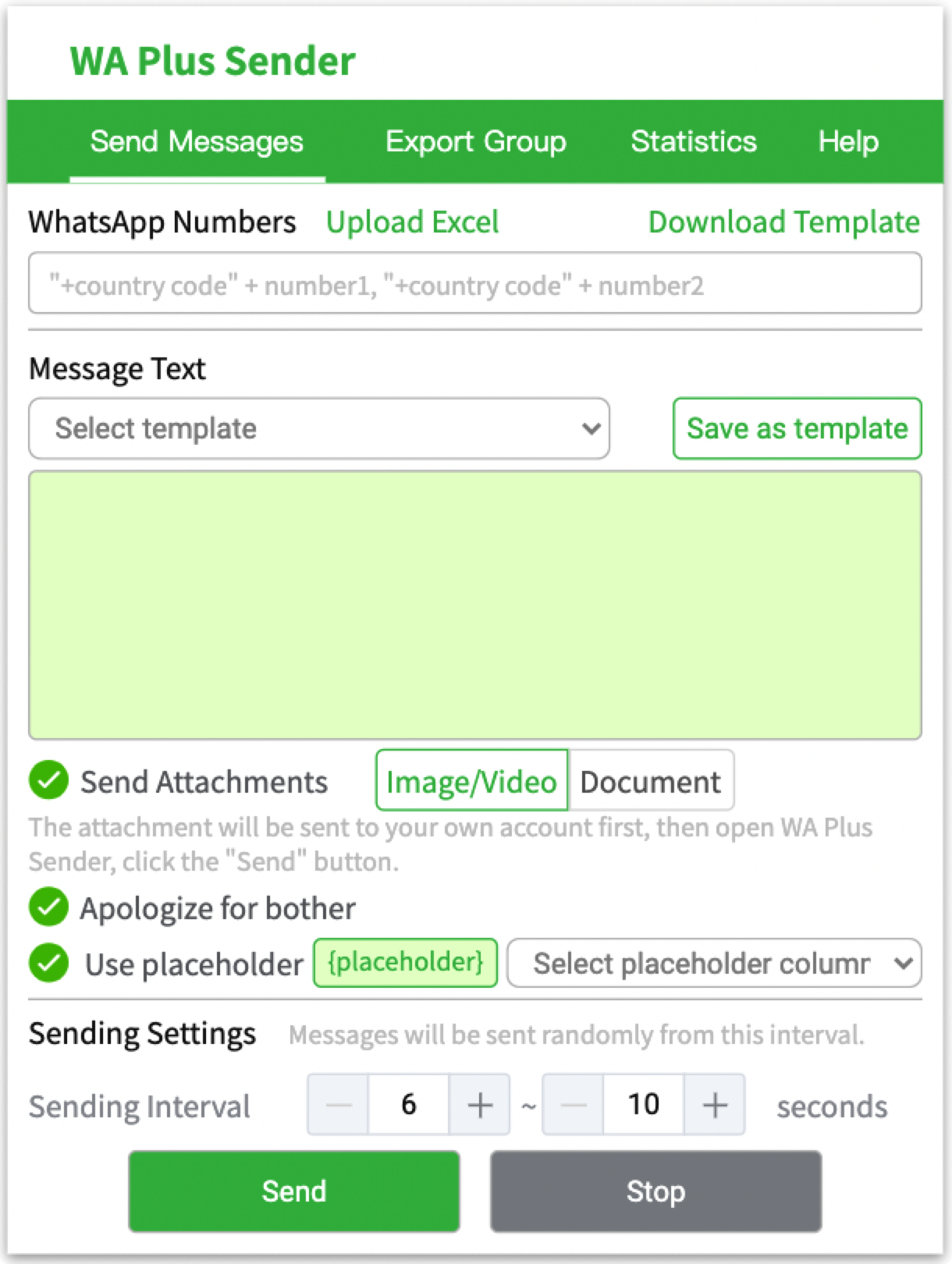 Connect with Your Customers on WhatsApp
Try The Smartest WA Web Sender
Bulk Send With Just 3 Clicks
Send WhatsApp Messages to all your subscribers within seconds. Connect to your subscribers daily over a platform that they love with ease.
Mimic Human Behaviour
Reduce your account risk by mimicking human behavior. This includes the random delay between sending messages.
Unsubscribe With A Message
Give the freedom to your subscribers to unsubscribe just by sending a text instead of reporting and blocking you.
Send Personalized Messages
Send personalized messages to your subscribers using an excel file. Delight them and bring more conversions!
Send Links To Your Website
You can send links to all your subscribers to increase traffic to your website, shop, or your blog.
Send Photos Hassle Free
Using WAPlus Sender sending photos is a piece of cake. You can send photos with or without captions for free.